QR-Code Link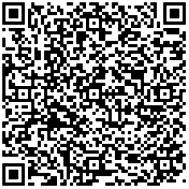 The new full serviced apartment house is the perfect combination of a valuable real estate in good location with attractive, inflation-protected capital disposition. Each apartment with each new owner will be registered securely in the land register. Therefore this attractive investment with worthwhile yield and value increase potential is a secure investment with great future.
You are invited to acquire one or several apartments. The operator will rent the serviced apartments on a day-to-day basis and week by week, but also monthly or in the longer term – like you know from hotels. With the renting to tourist, business travellers with short to medium-term stays etc., the occupancy and income are clearly higher than one would generate with "normal" apartments. In addition all rental income is deposited in a rent-pool, so that the renting risk is strongly reduced for every single apartment owner.
For you as an owner, no management nor maintenance expenditure originate. We have provided a clear and respectable calculation model for you, so that you must not fear any additional hidden costs.
The apartment owners receive a yield dependent on success up to approx. 4% p.a.
With the leverage effect for credit financing, the total yield can be increased with another 3%.
Please contact us. We are glad to make you an offer!